Did you watch Apple's Developers conference keynote last month and can't wait until September for all the new iOS 13 updates and features? Neither can we!
The good news is, the wait is over! This past Monday (6/24), Apple released the Public Beta versions of their new software lineup. In this article we'll be focusing on iOS 13, however make sure to take a sneak peek into OSX, TV OS, and the brand new iPad OS!
For starters, what you need to know about beta
BACKUP – you need a backup. We know this is all very exciting and you might not have the patience to wait for your phone to backup right now, but this is crucial. A backup could potentially save you from a major headache later. So take the time to create a backup now while you read along.
This is not consumer ready! It's called a beta for a reason. It's unfinished software, it contains bugs which can interrupt your day to day use of your phone. Just keep this in mind, you're helping test this software for Apple. Also note, if you run into a problem, it's nice to report it using the Feedback Assistant app which will appear on your phone once enrolled in the beta program.
Apple will turn on their Analytics program by default. This will send various bits of information about your device, what you're doing, etc.. to Apple's servers. This can be turned off by going to Settings > Privacy > Analytics. Although, keep in mind, you're supposed to be helping Apple better this software, so it's nice to leave this on for them if you don't intend to provide feedback in other ways.
You'll need an Apple ID to sign up for beta – although, if you have an iPhone you probably already have one!
Let's get the Beta!
Ok, now that those notes are out of the way, we can get started!
Start by heading over to https://Beta.Apple.com on your iPhone and either sign in or sign up to the beta program using your Apple ID.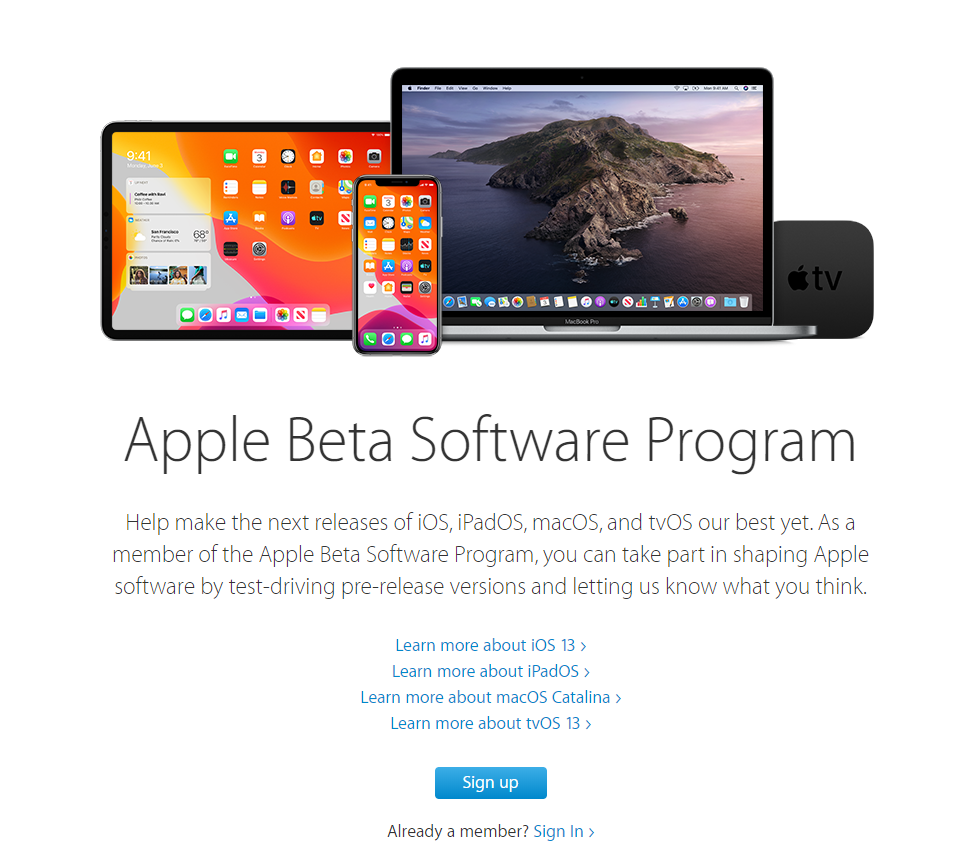 One Signed in find "Enroll Your Devices" from the top menu bar. With iOS selected, scroll down to step 2 "Install Profile" and click the big "Download Profile" Link.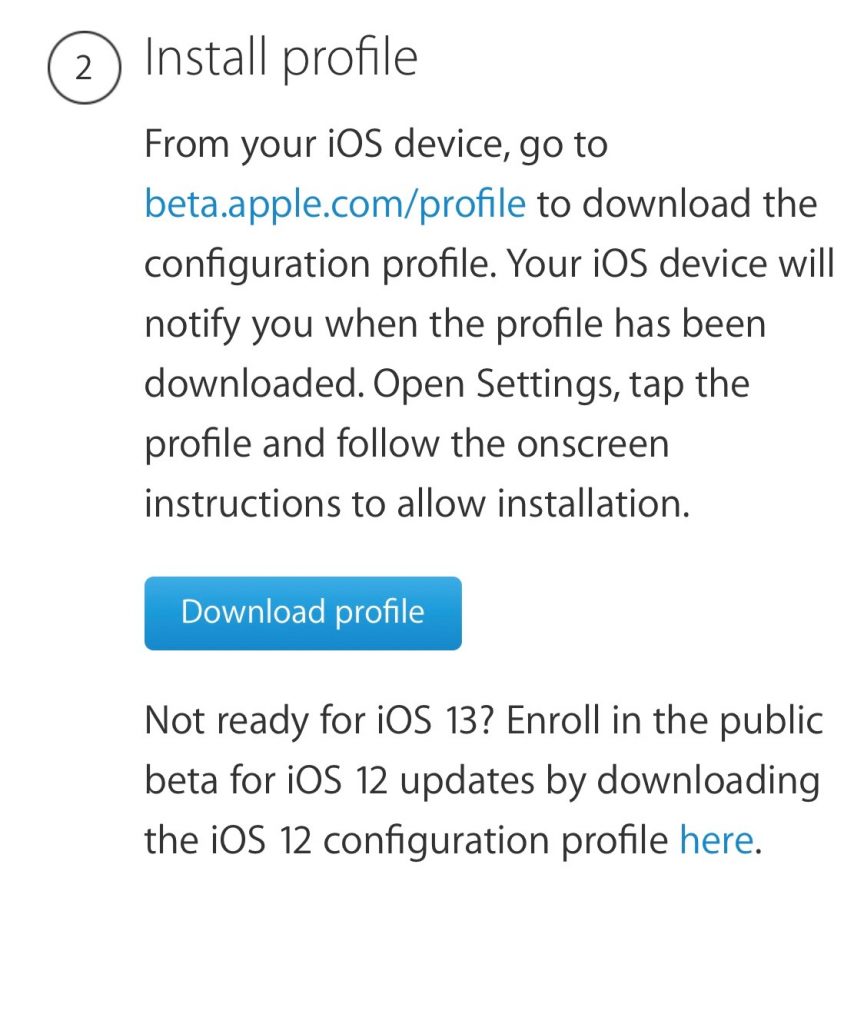 You'll see a popup asking if you want to allow this profile to download to your phone, tap "Allow".
Once the profile has downloaded to your phone, it's time to install. Open Settings > General > Profiles & Device Management
Under "Downloaded Profile" You'll find iOS 13 & iPadOS 13 Beta Software tap Install and enter your phones passcode.
Device enrolled, profile installed, check check. Now it's time to download and install the update!
From here on out you just need to update your phone as you normally would. Go to:
Settings > General > Software Update
Select the iOS 13 update and install!
What's new
This section will be filled out within the next few days as we flush out those small hidden gems. In the meantime, see Apple's breakdown of the new iOS Features
So far, this is a running list of most noteworthy features (in my opinion):
Languages and smilies moved
Dark Mode
My Network vs Other networks
Photos App redesign
Shortcuts
"Find My" App (Find My iPhone (and Friends) revamp)
New sexy volume slider
Email Marketers will need to fix their email templates to accommodate dark mode!
WIFI and Bluetooth Privacy
Location Privacy
* Not all planned features are included within this first beta
Follow us for updates on hidden gem features and more!